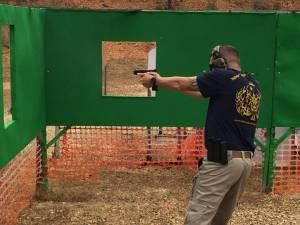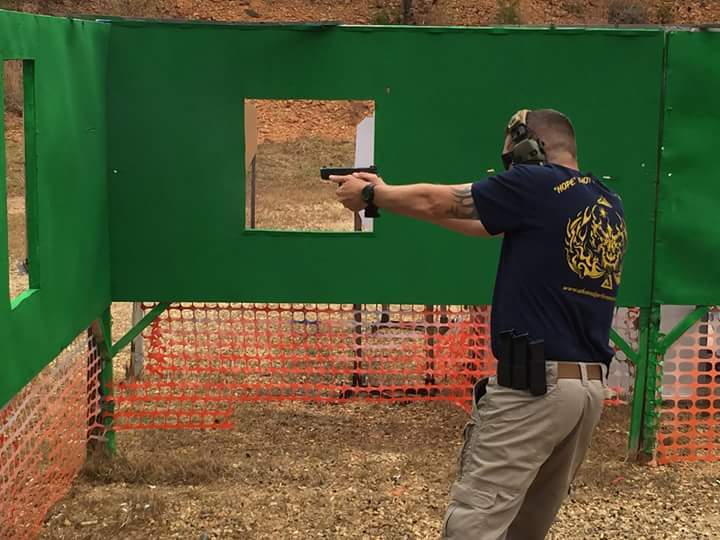 My career as a firearms professional began in 2000 as a United States Army Paratrooper at Fort Bragg, NC. I proudly served as an Infantry Squad Leader, deploying to Iraq and Afghanistan before being selected by the Army to serve as a Drill Sergeant. After a rewarding tour of duty as a Drill Sergeant and many other achievements, I was honorably discharged and embarked on a somewhat civilian lifestyle.
In 2009, I worked as an Army contractor for 2 years, then was hired as an Army Civilian Instructor to teach in the Advanced Law Enforcement Training Division, Fort Leonard Wood, Missouri. My primary role was training the Department of Defense Special Reaction Team Course. This prestigious program trains select students how to function as a member of a hostage rescue/special response team. I held additional duties as the Range Master for a tactical training complex, which is the primary training facility for Military Police Special Operations regardless of service branch.
I earned a TRADOC Master Instructor certification and continued to teach various firearms and tactical training courses for the Army within that capacity. I also instructed the Protective Services and Anti-Terrorism Evasive Driving Course. We trained select personnel in all aspects of providing executive level protection to Department of Defense officials and other government entities/officials deemed high risk.
I consider myself a consummate student, always trying to learn more and better myself, especially in the area of firearms and firearms instruction. To that end I compete in several competitive shooting events each month, serve as a Range Officer with our local club and participate in as many training events as possible, either as a Student or in an Instructor role.
USSS Firearms Instructor Training Course (Distinguished Honor Graduate) (Instructor Development)
USSS Essentials of Instruction Course (Instructor Development)
USSS Service Rifle Course  (Professional Development)
Mounted Weapon Light Instructor Course (Training/Course  Development)
Oleoresin Capsicum Level 1 (Professional Development)
Anti-Terrorism Evasive Driving Course- Staff Driver (Professional Development) 
High Risk Personnel Security Course (Professional Development) 
Vehicle Acquisition and Restraint Escape (Training Development) 
Law Enforcement Firearms Instructor Train-The-Trainer Course (Instructor Development)
Analyze, Develop, Design, Implement and Evaluate Course (Training Development)
Mesa SWAT Hostage Rescue School (Professional Development)
Active Shooter Patrol Response Train-The-Trainer Course (Instructor Development)
Counter-Drug Field Tactical Police Operations Course (Professional Development) 
Protective Services Training and Anti-Terrorism Evasive Driving Course (Instructor Development)
Explosive Handler & Breacher Course (Professional Development)
Army Basic Instructor Course
Special Reaction Team Marksman/ Observer Course (Professional Development)
Special Reaction Team Course Phase I (Professional Development)
U.S. Army Senior Leader Course
Combat Lifesaver Course
U.S. Army Drill Sergeant School
Modern Army Combatives Course
Army Marksmanship Unit Long Range Designated Sniper Course
Army Marksmanship Unit Advanced Combat Pistol Course
U.S. Army Primary Leadership Development Course
US Army Airborne School
U.S. Army Infantry Heavy Weapons Course
US Army Infantry School
WE OFFER FUN AND EXITING FIREARMS CLASSES WITH TALENTED AND CERTIFIED INSTRUCTORS
"HOPE" IS NOT A COURSE OF ACTION"!
105 Route 66 East Waynesville, Missouri 65583
Phone: (347) 693-8661
jim@advancedperformanceshooting.com